*My posts may contain affiliate links, which means I may receive a small commission, at no cost to you, if you make a purchase through a link! Thank you for supporting my website!*
Last updated on May 21st, 2022 at 12:15 pm
Coped & Mitered Angles For Baseboard Corners
Are you about to install baseboards and looking for a cheat sheet to help you make the right cuts every time? Well, look no further because I've got the perfect guide for you!
Remembering the correct way to cut baseboard inside and outside corners can be tough, especially when you are making a ton of cuts.
The constant switching back and forth of angles gets confusing quickly!
If you print out this baseboard corner cheat sheet before you start, you'll be able to breeze through your baseboard installation with minimal waste leftover.
Let's dive in!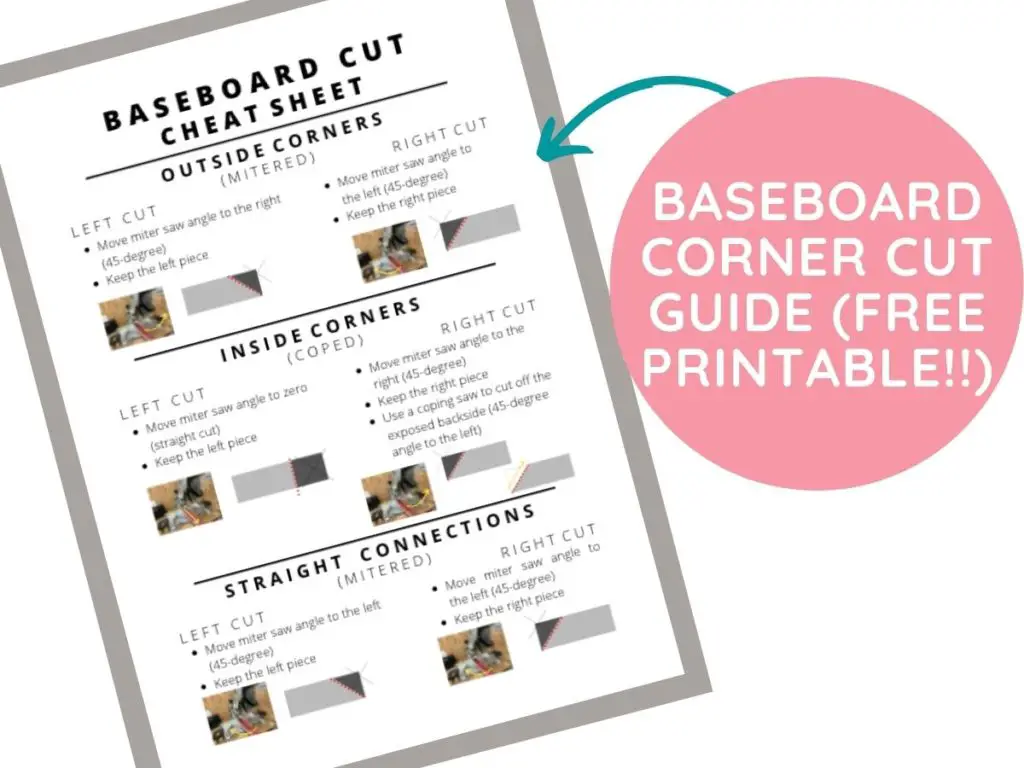 Cutting Baseboard Corner Cheat Sheet Printable Guide
This downloadable and printable PDF will help you cope and miter baseboard corners quickly and accurately.
Print out this guide and lay it next to the miter saw while you work to quickly verify your baseboard cut angles are correct.
This guide includes examples of mitered baseboard outside corners as well as coped baseboard inside corners to help you install your baseboards like a true professional.
Baseboard Miter Cut Cheat Sheet (PDF Guide To Print)
Here's how you can grab this free printable! Simply click on the image which will take you to the full resolution image.
Download it and print it off your computer as you normally would. 🙂
Click here to download this free baseboard cutting guide cheatsheet.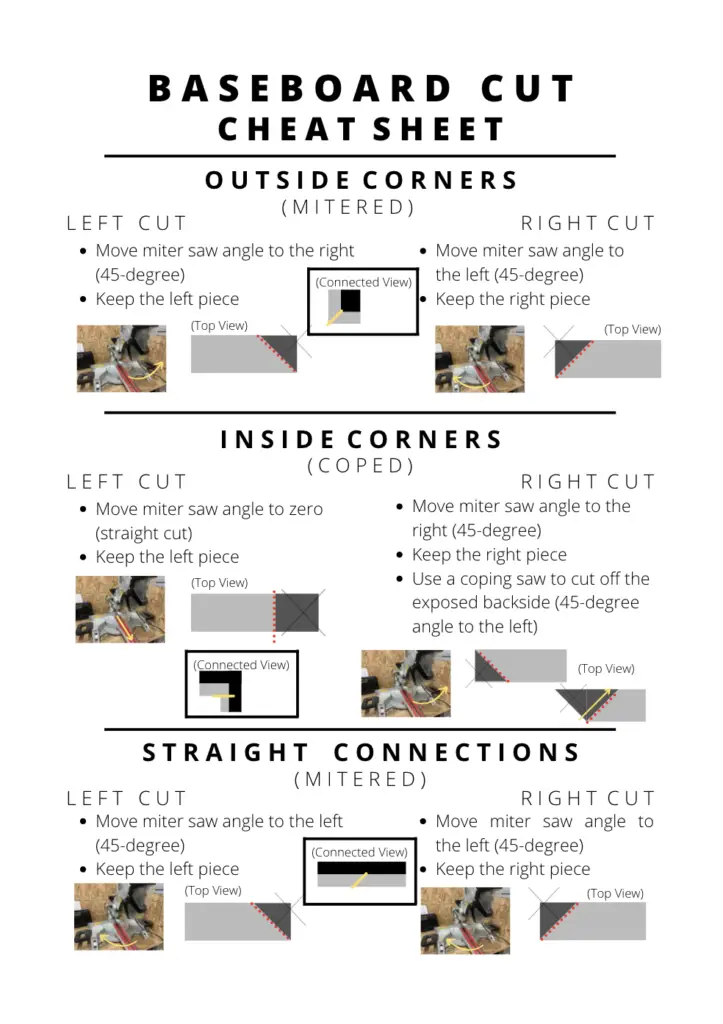 Final Thoughts On Cutting Baseboard Corners
There you have it!
Print out this guide and use it whenever you want to have an easy way to verify your baseboard corner cuts.
It helped me while we installed baseboard throughout our entire house, so I'm hoping it will help you too!
Catch you in my next post!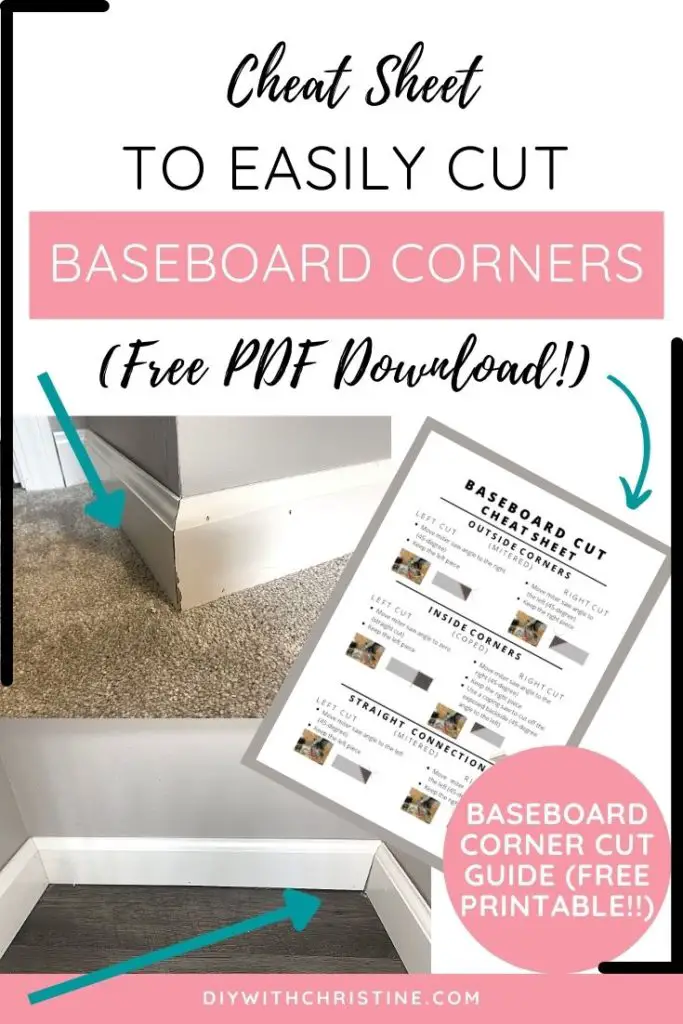 ---
Related Trim & Moulding Articles
---
Cheat Sheet To Easily Cut Baseboard Corners (Free PDF Download!)
DIY With Christine is a participant in the Amazon Services LLC Associates Program, an affiliate advertising program designed to provide a means for sites to earn advertising fees by advertising and linking to Amazon.com.